ITG eMail Parser is an Enterprise Software Solution that extracts data from incoming email messages and their attachments. A custom, parsing software designed around your individual business needs.
The ITG eMail Parser identifies emails of interest, extracts relevant information, and performs automated actions based upon user defined parsing schemes. Benefit from an efficient and effective business practice by automating your email processes and let ITG customize an enterprise solution that automates email processing for any email system that supports POP3, IMAP, or Microdoft Exchange.
Email Parser Features
Email to Database

Extract data from incoming email messages, formulate a table structure compatible record, and automatically insert it into a specified database table.

Compatible with MS SQL Server, MySQL, and Oracle

Currently supports SQL servers; compatible with MySQL, Oracle, Access, and other ODBC compliant databases.

Interacts with MS Exchange, POP3, and IMAP Accounts

Supports a variety of email protocols including, MS Exchange, POP3, and IMAP email accounts.

Parse and Process Attachments

Parse email attachments and save them to your servers.

Automated Email Notifications

Notifies users upon a successful action or error.

Business Process Automation

Create multiple custom parsing schemes for multiple email inboxes on one or multiple email servers. Create advanced parsing schemes using the built-in configuration tool.

Track Emails Processed, Parse Failures, and Errors

Maintains a log that shows summary and detail data for successful and unsuccessful email parser transactions, and reported system errors.

Progress Monitor and Statistics Dashboard

Provides a dashboard, at several levels, for process monitoring and parsing scheme statistical data reporting.

Windows Application

Available as a windows interface.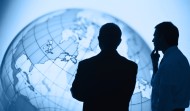 ITG Email Parser can be customized and integrated to best suit your enterprise needs.
Have ITG Sales contact you to discuss a solution that meets your email parsing requirements. Or, call ITG at 703-698-8282.
Learn More…
ITG's email parsing software automates the everyday process of finding and sorting through bulk email data efficiently and effectively.

Customized parsing schemes can be configured by users to parse the email headers, body, address, attachments and other parameters.

The ITG Email Parser will parse incoming emails, parse attachments, parse files, and will then automatically update your database.

The ITG Email Parser is an advanced email to database parsing software solution customized to fit your business needs.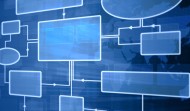 Features
Constantly monitoring email accounts for user defined parsing schemes the ITG Email Parser performs a variety of actions such as saving email to database, parse attachments, automatic forward or reply, and many other automated actions.
Benefits
Increase productivity, save time and money with the ITG Email Parser. Effortlessly manage high volumes of email traffic and ensure valuable information is being captured and processed with ITG's email capture software.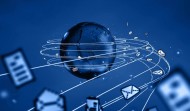 Applications
The ITG Email Parser can be used for a variety of different applications. Continually and automatically parse inboxes to capture leads, sales, attachments, or any other relevant information deluging your email inboxes.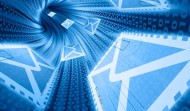 Customization
ITG's team of certified software developers can fully customize parsing schemes and help implement the ITG Email Parser to ensure that all of your business requirements are met. Contact us today to learn more!